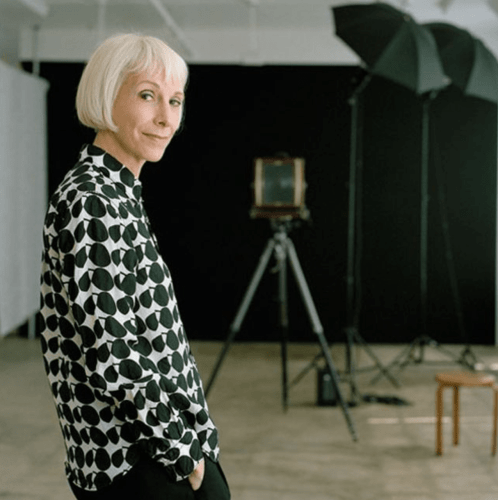 Elizabeth Heyert is an American photographer known for her experimental portrait projects. Formerly a world-renowned architectural photographer, Heyert established her reputation in the art world with her groundbreaking series THE SLEEPERS, THE TRAVELERS, THE NARCISSISTS, and THE BOUND.
Heyert's photographs are in the permanent collections of the Metropolitan Museum of Art, the San Francisco Museum of Modern Art, the J. Paul Getty Museum, and numerous private collections. THE BOUND, Heyert's limited edition artist's book of photogravures, was acquired by the Beinecke Library of Rare Books and Manuscripts at Yale University.
A short list of her many other photography books includes THE OUTSIDER (Damiani) a conceptual portrait project shot in China; THE TRAVELERS (Scalo), the award-winning book from her series; THE SLEEPERS (Sei Swann); THE NARCISSISTS (Silvana); METROPOLITAN PLACES (Viking Studio), one of the classic anthologies of 20th century design which she wrote and photographed; and THE GLASS-HOUSE YEARS (Allanheld & Schram) a history of 19th century portrait photography.
Heyert graduated from the Royal College of Art, London. A native New Yorker, she lives in Greenwich Village, and has a studio in the Chelsea arts district.